Why take the GED?
Obtaining your GED credential is important for your future. GED is recognized as a high school equivalency credential by all 50 states in the United States.
---
Language Options
Both English and Spanish are available as language options for the GED. As of May 24, 2018, California residents are allowed to combine both English and Spanish to earn their GED credential.
---
Santa Rosa GED Testing Schedule       Petaluma GED Testing Schedule       
---
Things to bring
Photo identification is required on the day of the exam, no exceptions: Photo I.D. must be government-issued, valid, and non-expired. It must include name, address, date of birth, signature, and photograph. Please review California GED policies for a current and complete list of acceptable forms of photo identification.
To take the GED exam in California, you must be a resident of the state. Using a "Passport" for photo identification will also require proof of California residency. You may show proof of California residency in one of the following ways:
DMV registration
Voter registration
Lease Agreement
State and Federal Tax returns
Utility Bill
Bank Statement
Marriage License
Other Government-Issued Documentation (City, County, and State)
---
Age Requirements
How old do I need to be to take the test (without exceptions)?
In California, the minimum age required to take the GED test is 18 years old. 
I am underage. What do I need to do to take the GED test?
To take the GED test in California, you must be a California resident or a member of the armed forces assigned to this state and meet any one of the following criteria:
You must be 18 years of age or older or within 60 days of your 18th birthday (regardless of school enrollment status).
If you are within 60 days of when you would have graduated from high school had you remained in school and followed the usual course of study. (Candidates testing under this criterion may not be enrolled in school.)
You are 17 years of age, have been out of school for at least 60 consecutive days, and provide a letter of request for the test from the military, a postsecondary educational institution, or a prospective employer. The letter is to be provided to a test administrator at a local Pearson VUE test center that delivers the GED test for the administrator's review and approval. 
Important note: If you pass the GED test at 17 years of age, you will not receive your California High School Equivalency Certificate until you are 18 years of age. A letter of intent is available upon request via e-mail at operations@ged.com, stating that your certificate is being held pending until your 18th birthday. 
---
When are test results available?
Test results for Mathematical Reasoning, Science, and Social Studies will usually be available within 24 hours of testing. It can take up to 2 business days for Reasoning Through Language Arts results to be available. You will receive an email when your scores are ready for viewing on MyGED.
---
Retake Policy
In California, there is no waiting period if you do not pass a subject area test the first time. After taking a test subject 3 times, you'll have to wait 60 days before retesting. There's no limit to how many times you can test in a year.  
Retake rules are enforced for students retesting in different languages. For example, if you take an English test three times, then move to a Spanish test, the GED Testing Service 60-day wait period is enforced. If a state has additional retesting requirements, these requirements will also be enforced.
---
Requesting your GED transcript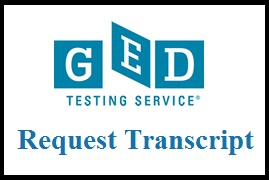 If GED Testing Services does not have your GED test results, please contact the California Department of Education by phone at 916-445-9483 or by e-mail at GEDoffice@cde.ca.gov.
The Educational Testing Service (ETS) - GED Records Center handles all requests for duplicate records in California: 
ETS - GED Records Center
P.O. Box 4005
Santa Rosa CA 95401
Santa Rosa  and Petaluma GED Testing Schedule
The GED tests are available by appointment only. To make an appointment, you must create an account with GED Testing Service.
El examen del GED está disponible solo por cita. Para hacer una cita, usted debe crear una cuenta en GED Testing Service. 
Testing & Support Services Centers, Santa Rosa Campus 707-527-4305, Petaluma  Campus 707-778-3908